Cavas
Buy cava at the best price in the market. Find here a variety of online cavas from all brands . The easiest way to shop online cava . Official distributors for the province of Albacete in the cellars JUVÉ CELLARS AND CAMPS . If you belong to the foodservice industry and are interested, please contact us .
Cava is the sparkling wine of Spain principal . White or pink , sweet or dry , has become a classic in the domestic and international markets and is an affordable alternative to champagne .
While cava may occur in several Spanish wine regions , most is produced in Catalonia and , more specifically, in the Penedès , with Sant Sadurní capital of this sparkling wine .
Cava Regulatory Board in 1872 are made from Sant Sadurní the first bottles of Cava according to the traditional method of second fermentation in the bottle. In the 20s Cava is consolidated in Spain , having its great growth in the 60s and international recognition in the 80s.
The production area of the Cava comprise a total of 159 municipalities spread over the provinces of Barcelona , Tarragona , Lleida , Girona , La Rioja , Alava, Zaragoza , Navarra , Valencia and Badajoz.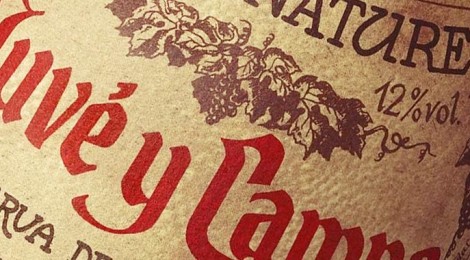 Ver más